"Seth Anderson: Mapping"
Past Show: Jun 10-Jul 2 2011
This solo exhibition consists of nine abstract mixed media paintings from small to large scale. The works in this exhibition builds upon the artist's many years of abstract painting and also included layered elements of Southwestern topography, property boundaries, architectural elements, survey grids, highways, and river ways. "Mapping" is Seth Anderson's third major exhibition with Chiaroscuro.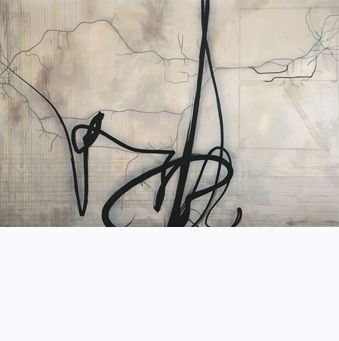 Featured Exhibit Work
Atchison Railroad
by Seth Anderson
2011
Mixed media on paper
49 1/2 X 73 1/2
Inventory ID: #13526
Please contact us about price