"Daniel Brice: Polariod Paintings"
Past Show: Nov 23-Jan 8 2019
Daniel Brice's most recent body of work riffs off a flower-and-vase image on a polariod photo Brice took years ago. The photo has been hanging in his studio all this time. The image functions as a framework to hang the abstractions on, and each piece has a distinct gesture and color profile.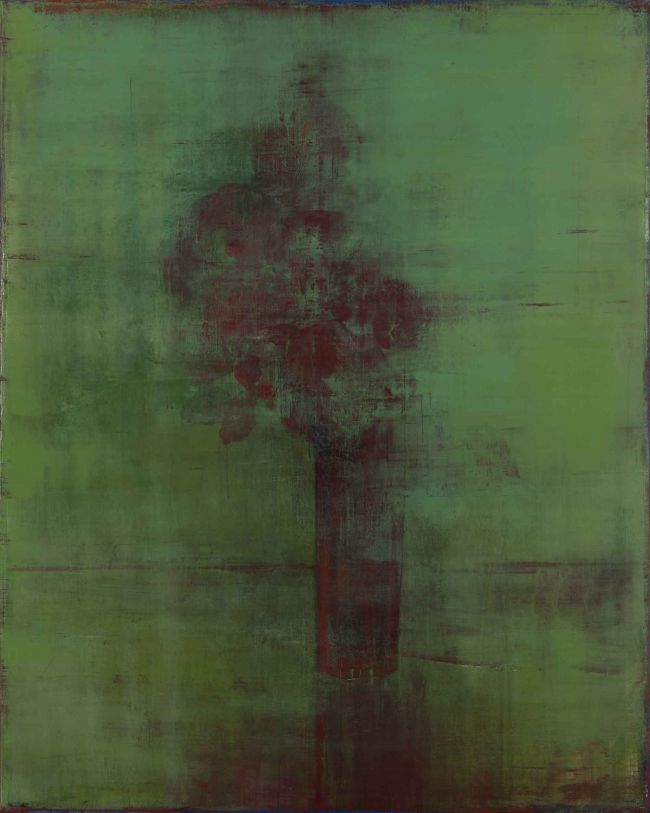 Featured Exhibit Work
P.P. Green/Red
by Daniel Brice
2018
Oil & acrylic on canvas, over panel
60 X 48 X 2
Inventory ID: #16153
Please contact us about price