Work Details
Procession
2016
Blown glass
8.5 X 7 X 7 inches
Inventory ID: #15605
Blue inside
About Joe Feddersen
Joe Feddersen is a member of The Confederated Tribes Of The Colville Reservation and has exhibited internationally since the early 1980's. He is an artist whose work explores the interrelationships between urban symbols and indigenous landscapes. A printmaker, basket maker, and glass artist, Feddersen combines contemporary materials with Native iconography to create powerful and evocative works.
In 2009, Joe had a mid-career solo exhibition, Vital Signs, which traveled from the Tacoma Art Museum, WA to the Missoula Art Museum, MT, and then the Hallie Ford Museum, OR. Joe Feddersen has had solo exhibits at the George Gustav Heye Center in New York, NY and his group shows range from the Sixth Triennial Small Print Exhibition, Chamalieres, France to New Art of the West, Eiteljorg Museum, IN.
All Works by Joe Feddersen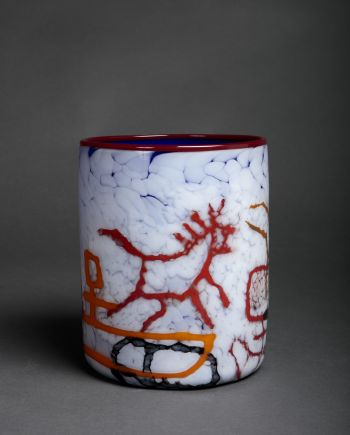 Procession
2016
Blown glass
8.5 X 7 X 7 inches
Inventory ID: #15605
Blue inside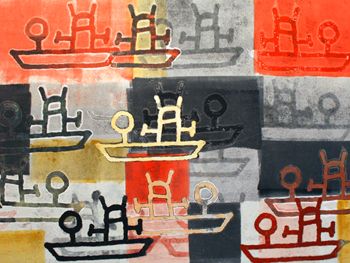 Family Outing #4
2016
monotype
22 X 30 inches
Inventory ID: #15403
$2,000
From a series of monotypes Feddersen created during 2016 residency at the Institute of American Indian Arts in Santa Fe.