"Emmi Whitehorse: Mapping the Microcosm"
Past Show: Jul 5-Aug 3 2019
Chiaroscuro is pleased to present a solo exhibition for Emmi Whitehorse in July this year. Working with oil, pastel, graphite and chalk on paper, mounted on canvas, for over 30 years, Whitehorse's art transcends the materials and pulls the viewer into a vibrant "living" abstraction. "My paintings tell the story of knowing land over time," she has said, "of being completely, micro cosmically within a place." See images below which are part of the show. Other currently available Whitehorse paintings are posted in the "Artists" section on this site as well, see link below.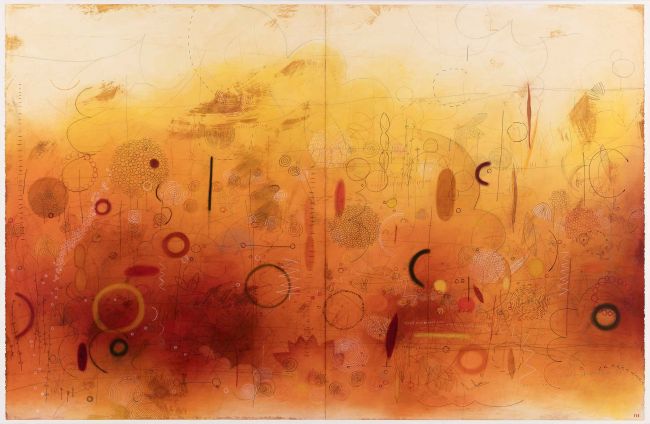 Featured Exhibit Work
Fossil Bed
by Emmi Whitehorse
2019
Oil, mixed media on paper mounted on canvas
51 X 78.50
Inventory ID: #16233
Please contact us about price