"LIT: The Work of Rose B. Simpson @ The Wheelwright"
Past Show: Nov 4-Oct 6 2019
LIT: The Work of Rose B. Simpson will be the first major solo exhibition to highlight the artistic career of mixed-media artist Rose B. Simpson (born 1983), who is descended from the pueblo of Santa Clara. The exhibition will run from November 4, 2018 through October 6, 2019, in the Klah Gallery of the Wheelwright Museum of the American Indian in Santa Fe, New Mexico. Link to Wheelwright, https://wheelwright.org/exhibitions/lit/

There are five large scale sculptures and six large masks which Simpson made for the exhibition and are available for sale through Chiaroscuro. Pictured here are the currently available pieces. All works listed must remain in the exhibition through Oct 2019.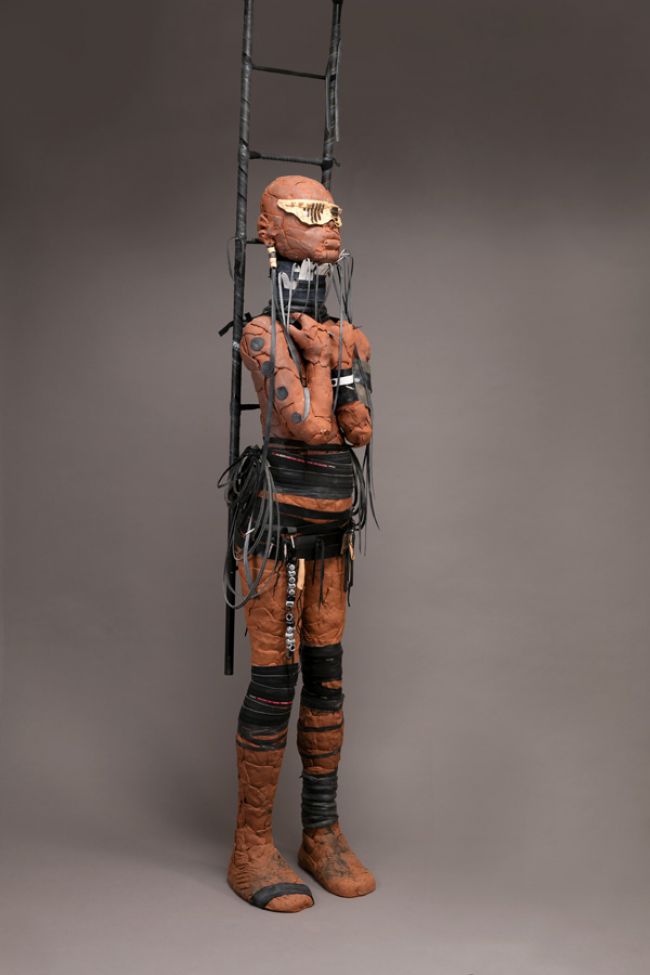 Featured Exhibit Work
Great Lengths
by Rose B. Simpson
2018
Ceramic & mixed media
118 X 19 X 17
Inventory ID: #16164
Please contact us about price