Rough, Tough and Mystic: Visions of Yunnan & Tibet
Santa Fe, NM– Chiaroscuro is pleased to present Irene Kung's solo exhibition, Rough, Tough and Mystic: Visions of Yunnan and Tibet, on view in the main gallery from June 2 – July 1, 2023. The opening reception is Friday, June 2, from 5-7 pm.
The exhibition consists of seven large scale photographs made when Kung traveled to Tibet and Yunnan in 2017, immersing herself in the landscape and culture. The region had a profound effect on her, which is revealed in this important body of work. She explains; "My trip to Yunnan and Tibet left me with such strong impressions that only color could clearly express. The itinerary was set by a friend who knew the region and chose secluded places, far from the tourist flow. We mostly trekked with mountain shoes, on narrow trails, often along cliffs. A rough and tough trip! Physical effort and breath-taking landscapes, which is an especially appropriate adjective considering the lack of oxygen!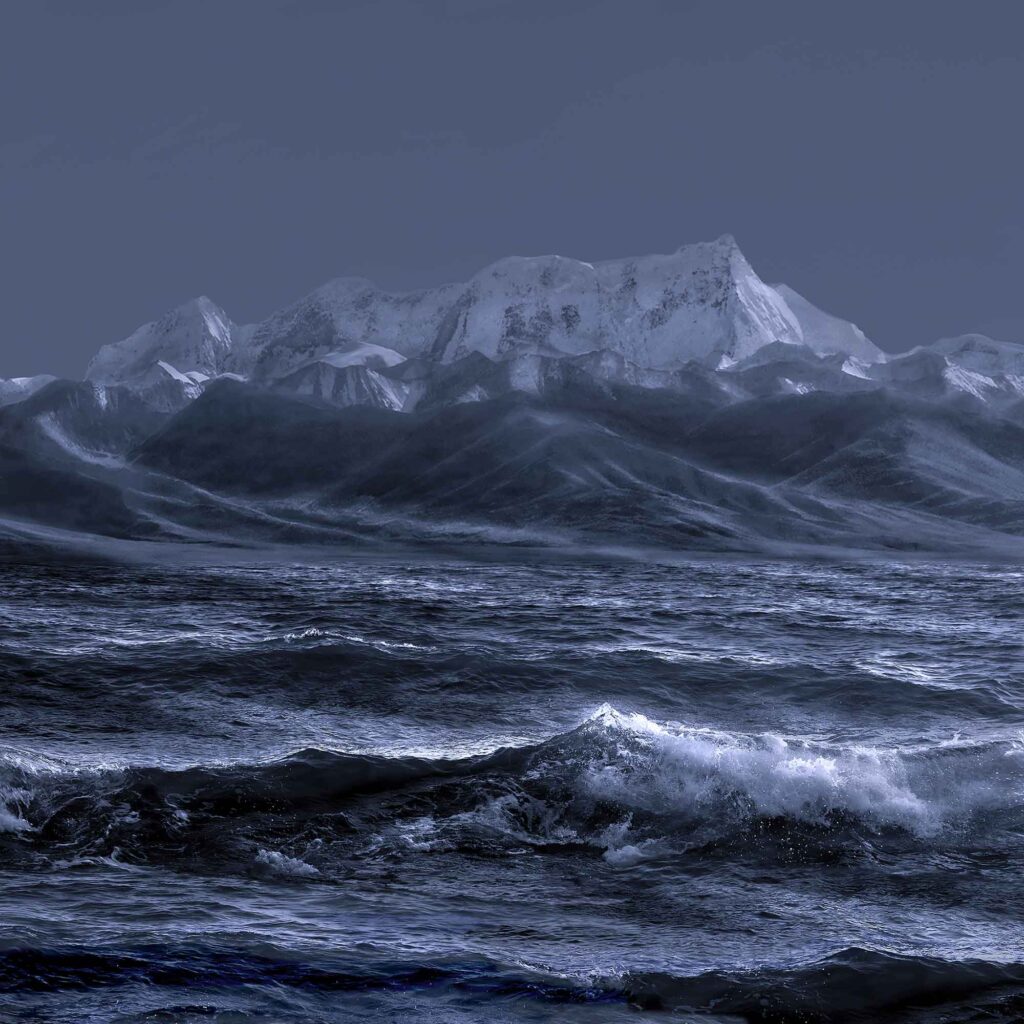 Over the years, Kung's imagery has frequently been a "quest for silence" and this body of work is no exception. Finding the silence or pauses in this "rough and tough" environment was her challenge, and the photographs express a distinct dichotomy between the harsh landscape and peaceful people who inhabit the land. Her strong visual interpretations of landscape and culture are presented in the most aesthetic way possible capturing the vastness of each expanse, though color and form.
Kung explains; "In the mountains of Tibet everything seemed extreme to me: the largeness of the landscapes, the dizzying height of the mountains. To illustrate it I chose long formats, both horizontal and vertical. For the monasteries, I chose a square format because they represent a pause between extremes."
One image in particular, "Monastery Tibet/Quieting the Mind" (pictured below) captures both extremes. "By climbing on steep, stony trails, through rough landscapes with no plants and trees, inhospitable for humans, for hours, sometimes for days to get to the top… and then you see a refined building, decorated with exquisite graphic symbols. You are suddenly in a mystical atmosphere in the company of monks with a peaceful smile. A fascinating contrast and a therapeutic reward. The Monk sitting in peace contemplating the view to infinity is for me, the image that expresses this contrast well.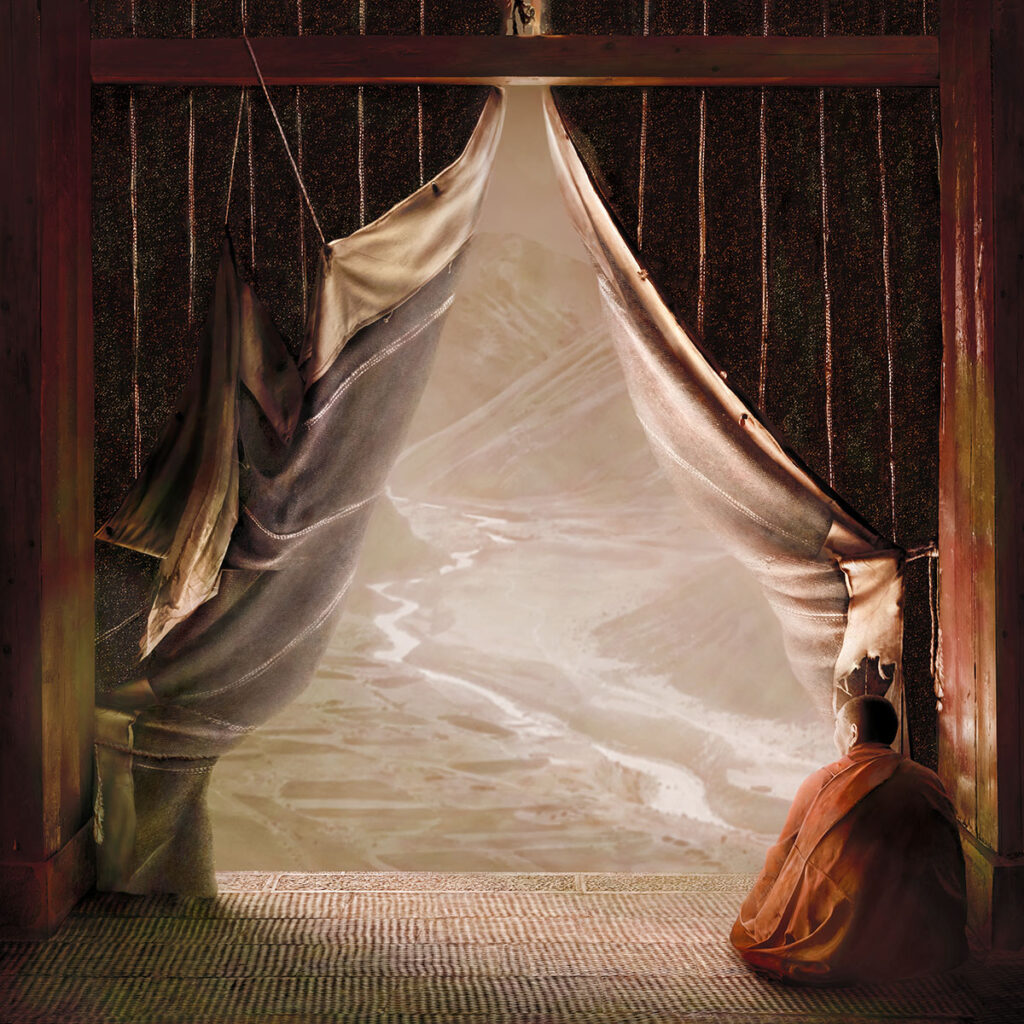 Irene Kung was born in Switzerland and trained as a painter, although she has focused on photography for most of her professional life. Kung has achieved international recognition with exhibitions in New York, London, Milan, Beijing and Moscow. She has exhibited at the Bozar Museum in Brussels, Belgium, at the Palazzo della Ragione in Milan and in the spectacular surroundings of the Certosa San Giacomo in Capri, Italy. Her work has appeared in numerous international magazines such as The New York Times Magazine, The Sunday Times Magazine, Sette del Corriere della Sera, China Daily and was selected by the international jury at ParisPhoto 2010. The recently published book Trees follows The Invisible City, on architecture photographs, that was published in 2012 in English, Italian, French and Chinese. In 2022 Kung had solo shows featuring this series in Italy (Milan & Rome) and China (Beijing & Shanghai)
Chiaroscuro has enjoyed exclusive USA representation of Irene Kung since 2008 and this is our fifth solo exhibition with her.
Please visit http://chiaroscurosantafe.com/exhibitions/
High resolution photographs available upon request;
Call John Addison at 505-992-0711 or email john@chiaroscurosantafe.com
Images posted immediately before the show on www.chiaroscurosantafe.com