BOOK REVIEW: MOUNTAIN INTERVAL
Photo Project by Renate Aller
Plate 59
#1 – USA, Colorado, Rocky Mountains, Nov. 2015
© Renate Aller, Mountain Interval, Radius Books
by Labanya Maitra 
published August 20, 2018
Mountains are Earth's way of documenting its nearly 4.5 billion years of existence. Standing tall and proud, these sentinels of life and evolution are depicted in all their regal glory in Renate Aller's Mountain Interval.
The mountains, devoid of any trace of human life or interaction, give us a glimpse of what the earth maybe once looked or could have looked. While the rock faces with fog and snow might be something that's familiar to all of us, the photographs almost resemble hyper realistic paintings of the images that live in our minds.
Plate 41
#12S – Swiss Alps, April 2016
© Renate Aller, Mountain Interval, Radius Books
While some of the mountains in the photographs exist in real life, some of them are hybrids of well-known mountain ranges merged together. One photo to the next, the colors are breathtaking. Sometimes desaturated, sometimes vibrant, the photographs vary along with the varying mountains. Aller also plays with brightness and contrast in the way she shoots her mountains. There isn't a common theme running through the book other than the fact that they are all images of mountains; stepping out from the page in all their fantastical beauty.
Plate 26
#27 s – Italy, Dolomites, Nov. 2016
© Renate Aller, Mountain Interval, Radius Books
The book also includes a list of all places the plates were shot. We've heard of, and possibly been to, all of these mountain ranges, but it's to Aller's credit that they look enigmatic in their own forms. Aller is playing with her images, moving and re-arranging these great rocks until they satisfy a visual craving we didn't know we had. It's like you were holding your breath all this time, and now you've let it go.
Aller talks about romanticizing her photographs in a way painters from the Romantic period did. Terrie Sultan's essay at the end of the book delves deeper into the depiction of mountains in Aller's photographs. She also talks about the history of landscape art and photography. "What makes her [Aller's] images singular is the sense of displacement they achieve," she writes. "Instead of transcendence, her scenes are redolent with silent anticipation."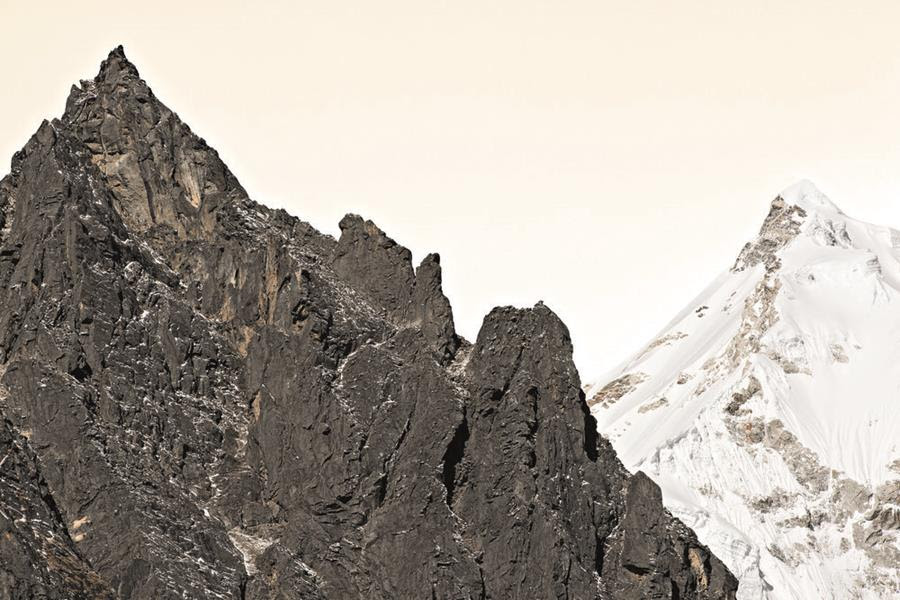 Plate 61
#29 s – Nepal, Himalayas, Langtang Region, Dec. 2016
© Renate Aller, Mountain Interval, Radius Books
Aller speaks of intervals, and how the idea charms her. "I've always been fascinated by the space between memory and expectation," she said. "I used to compose music, and the notion of the interval – really the silence between notes – became for me a way to think about what exists in the world that is unseen and unheard, but that exists."
Mountain Interval embodies the grandeur of all that exists, but is hidden. And now we've found it.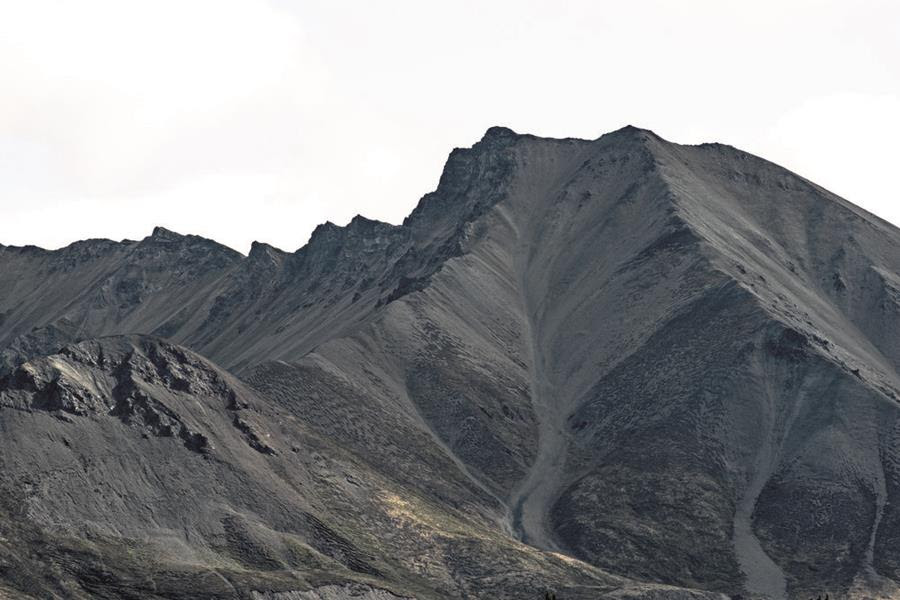 Plate 46
#87 s – Alaska, Valdez Range, Aug. 2017
© Renate Aller, Mountain Interval, Radius Books