"Inspired by the Land"
Current Show: Feb 25-Mar 27 2021
Through direct reference or abstract interpretation, this group of work by seven gallery artists brings together their individual vision of landscape and its effect on us. Including large scale photographs by Renate Aller, abstract paintings by Chris Richter, Yuki Murata, Daniel Brice, and Emmi Whitehorse. Double ikat weavings by Polly Barton and mixed media sculptures by Penny Truitt. Two examples of each artist included in the show below. For full inventory go to Artist's Page on this site.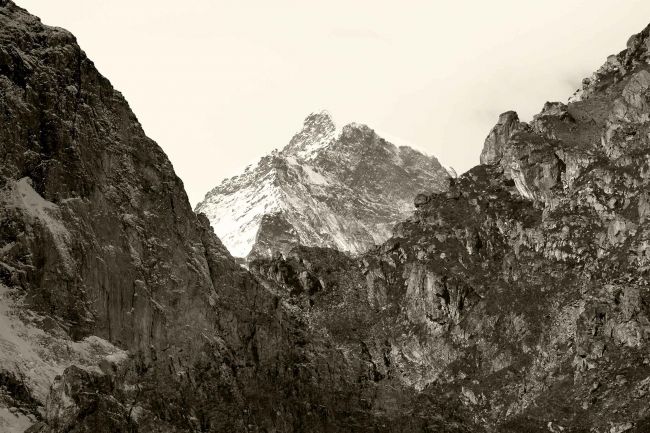 Featured Exhibit Work
#4 Nepal, Himalayas | Swiss Alps
by Renate Aller
2018
Photograph, Ed 1/10, Archival Pigment Print
33 X 47
Inventory ID: #16076
Please contact us about price