"R. Patrick Harris: Alchemy"
Upcoming Show: May 3-Jun 1 2019
Reception: May 3 2019 at 5-7pm
Chiaroscuro opens the 2019 exhibition program with a new artist to the gallery, R. Patrick Harris. The show of large scale paintings brings together a body of work from over the last three years of clocks, roller coasters and a mountain, which are images of concepts. Photos of the exhibition will be posted shortly before the opening, May 3.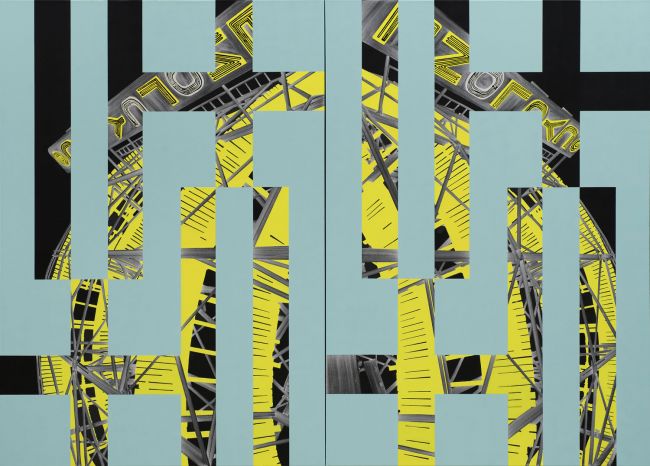 Featured Exhibit Work
Irma
by R. Patrick Harris
2017
Fluorescent enamel, enamel and oil on canvas
60 X 84
Inventory ID: #16218
Please contact us about price