"Contemporary Indian Market Group Show"
Past Show: Aug 11-Sep 9 2017
Our 11th Annual Contemporary Native Exhibition features represented and guest artists, presenting the leading edge of Contemporary Native artwork. This page includes a few pieces by each artist. For full current inventory go to individual artist page from "Artists" link above.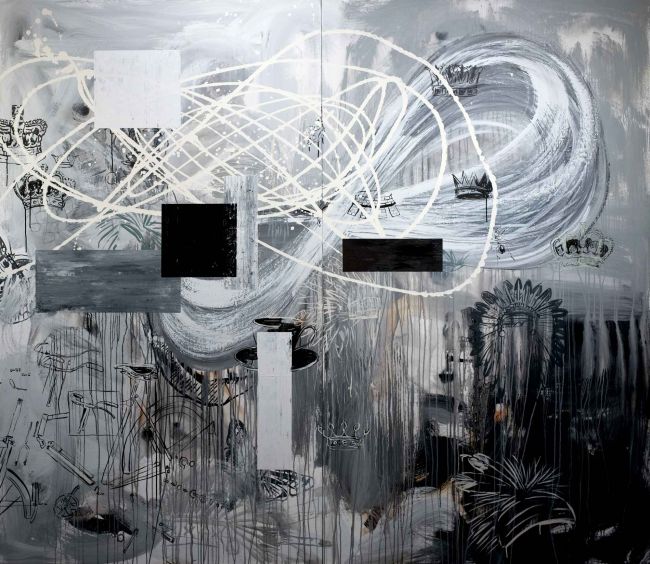 Featured Exhibit Work
Culture Goes Bump in the Night
by Neal Ambrose-Smith
2017
Oil, acrylic & collage on canvas
96 X 84
Inventory ID: #15826
Please contact us about price