"Contemporary Indian Market Group Show"
Upcoming Show: Aug 11-Sep 9 2017
Reception: Aug 18 2017 at 5-7pm
Our 11th Annual Contemporary Native Exhibition features represented and guest artists, presenting the leading edge of Contemporary Native artwork. Image posted on website shortly before August 18. Exhibition on view starting August 11 for one week preview before Indian Market weekend opening.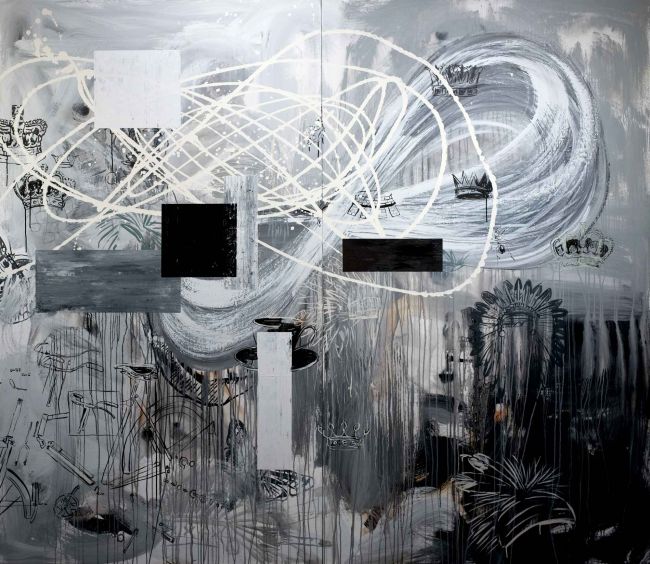 Featured Exhibit Work
Culture Goes Bump in the Night
by Neal Ambrose-Smith
2017
Oil, acrylic & collage on canvas
96 X 84
Inventory ID: #15826
Please contact us about price